Terry Stewart, former director of the Rock and Roll Hall of Fame spoke at Fall Forum Luncheon
This Event was held Friday, October 26, 2018 at the Hilton Netherland Plaza's Hall of Mirrors
Thank you to our record crowd who attended this year's exciting forum focusing on the preservation of culture and music in Cincinnati by acknowledging the importance of  King Records!
Cincinnati Preservation Association's Fall Forum has earned a reputation as one of the region's most engaging and informative annual events.  Your support and sponsorship are an important part of the ongoing discussion of how Cincinnati can continue to use its historic resources to make a great city.
This year we focused on the bigger picture that preservation plays in our culture.  Nothing affects our way of life quite like music,   and Cincinnati has the unique privilege of being home to the iconic King Records. CPA is supporting the city's efforts to save the recording studio building in Evanston.  King signed some of the biggest names in popular music and recorded well over four hundred hit songs there. With stars from James Brown to the Stanley Brothers and its innovative, integrated business model, King revolutionized the music industry.
Who better to talk about the culture of rhythm and blues, rockabilly, funk and bluegrass than the former director of the Rock n Roll Hall of Fame?  Terry Stewart, now executive director of El Dorado Festivals will share his excitement about this cultural preservation that tells the story of how Cincinnatians came together to make music.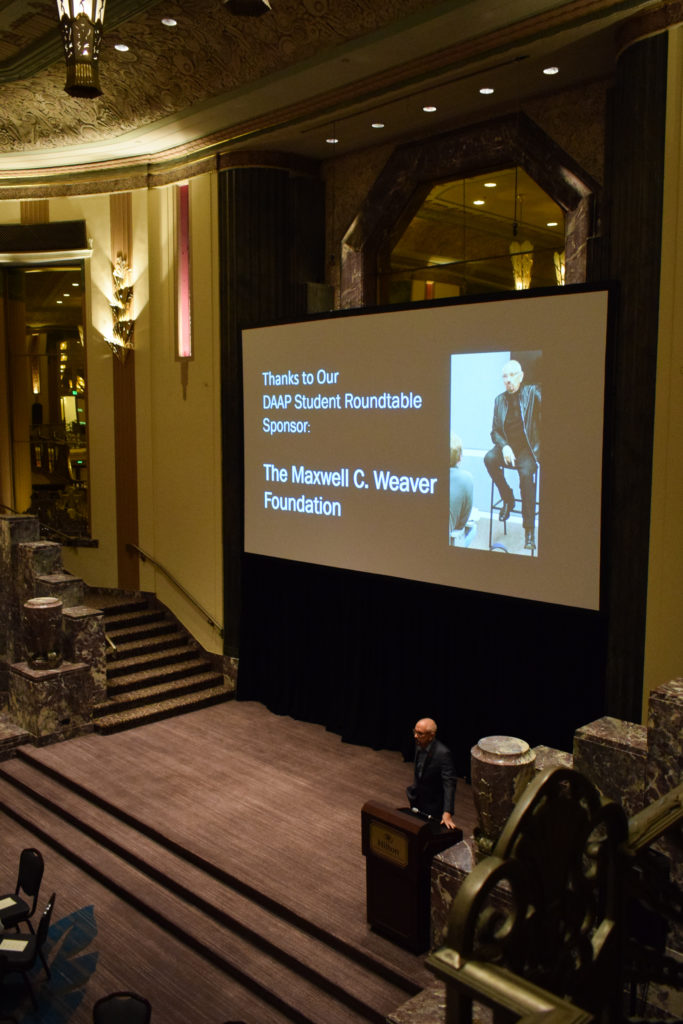 CPA thanks the generous sponsors who help make this event possible:
Student Roundtable Sponsor
Maxwell C. Weaver Foundation
Pinnacle Sponsors
Lisa Sauer/John Moeller
Margaret & Michael Valentine
Pedestal Sponsors
Urban Sites
Capital Sponsors
Calfee, Halter & Griswold LLP
Martin & Maribeth Rahe
HGC Construction
Column Sponsors
Cincinnati Development Fund
Crapsey & Gilles Contractors
Eagle Realty Group
Frost Brown Todd LLC
GBBN Architects
Grandin Properties/Denis L. Back Architects
Hicon, Inc.
Jackson Street LLC
Lair and Anna Kennedy
Luminaut
Mellott & Mellott/John Mellott
Muller Architects
H. C. Buck Niehoff
Phillip J. Nuxhall
River West
Clark Sole
Supporting Sponsors
AIA Cincinnati
Mr. & Mrs. J. Leland Brewster
Cincinnati Historic  Homes + Sanregret Team
Jeckering & Schneider Architects Inc.
1919 Investment Counsel
RWA Architects, Inc.
Towne Properties
US Bank Private Wealth Management
Rebecca Weber – Huff Realty