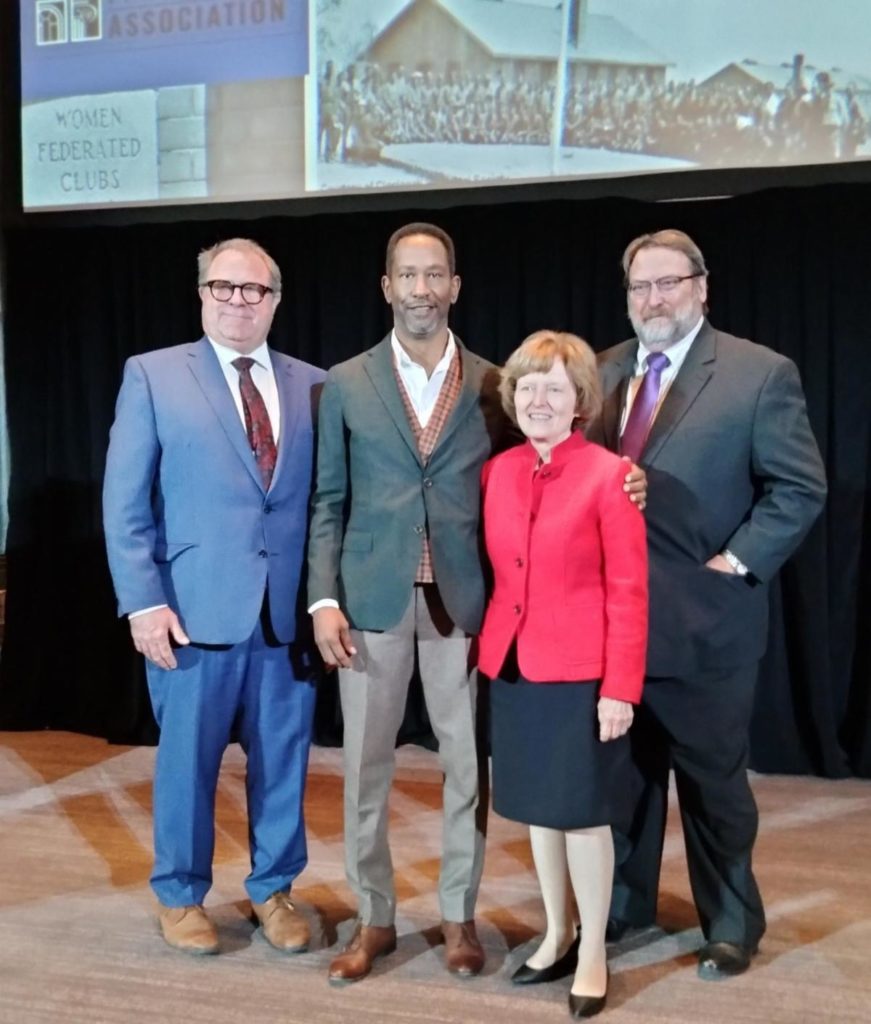 Cincinnati Preservation Association Presents:
"Preservation as Social Justice"
Keynote Speaker – Brent Leggs
Thank you to everyone who attended CPA's 2021 Fall Forum either in person or on line. We hope you enjoyed the presentation by Brent Leggs, executive director of the African American Cultural Heritage Action Fund.
Leggs remarks on the power of preservation to fill in the gaps and tell a fuller story of American history was inspiring. Equally inspiring were his stories about places and preservation that evoke Black activism, achievement, and community. 
Leggs noted he's was inspired by the conversations he had in Cincinnati and urged the preservation community to partner with intention to reduce historical inequities.  While in Cincinnati, Leggs also talked with students from the University of Cincinnati. He then met with community leaders to learn about several on going local projects aimed at saving/restoring African American historical sites.  
CPA would also like to thank all the 2021 Fall Forum sponsors. Your support has a major impact on preservation in Cincinnati.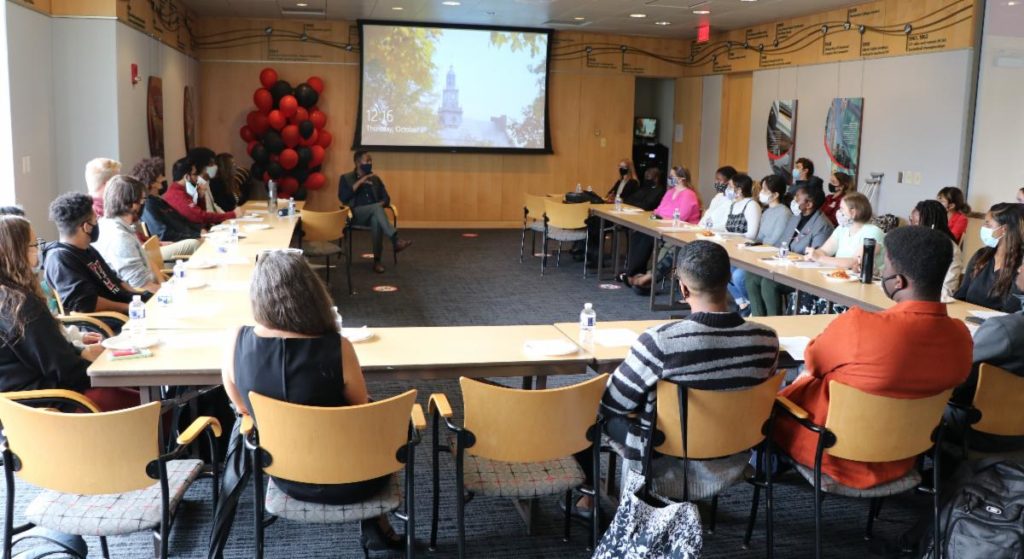 About our Speaker:
Brent Leggs is the founding executive director of the African American Cultural Heritage Action Fund – a program of the National Trust for Historic Preservation and largest preservation campaign in U.S. History on behalf of historic African American places. Through the Action Fund, he leads a broad community of leaders and activists in honor of the clarion that preserving African American cultural sites is fundamental to understanding the American story. Leggs is a Harvard University Loeb Fellow, author of Preserving African American Historic Places, and the 2018 recipient of the Robert G. Stanton National Preservation Award. His efforts to protect the A.G. Gaston Motel, Madam C.J. Walker estate, John and Alice Coltrane and Nina Simone residences, and Joe Frazier's Gym is exemplary of his successful campaigns to preserve many cultural monuments throughout the U.S. Leggs is also an Adjunct Associate Professor and Senior Advisor to the Center for the Preservation of Civil Rights Sites at the University of Pennsylvania's Stuart Weitzman School of Design.