Hands-On Preservation Classes Have Begun
Congrats to the first students at the Covington Academy of Heritage Trades!
After an economic analysis of trade school graduates job market in the region, the Enzweiler Building Institute saw how people with preservation specialty skills were needed in the restoration market. So, a few months ago the Covington Academy of Heritage Trades launched an 11 track curriculum including focus areas on masonry, wood windows, box gutters, plaster and more!
Students include a mix of professionals already working in the field as well as those looking to launch new part-time ventures. As such, classes are designed to accommodate schedules of working folks. With introductory workshops and scholarship available, the school aims to make the program as accessible as possible.
One student, Joe Cunningham is General Manager at True Masonry. He came to add historic renovation services to the new construction work they already provide. He was amazed at the hand mixed mortar. Instructor Bob Yapp even seeps cigar butts to color the mixture to match the period!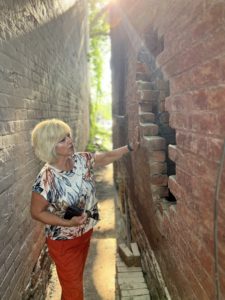 Leased for $1 by the city of Covington, the 3 story single family mansion from the 1870's or 80's is located at 1515 Madison Avenue, Covington.
Vicki Berling of Enzweiler Building Institute (the heritage trade school's parent company) founded in 1967 is the first school created by a chapter of national association of home builders.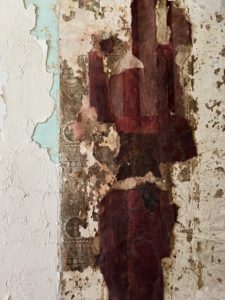 Bob Yapp demonstrates the day's project.
Layers of history inside 1515 Madison Avenue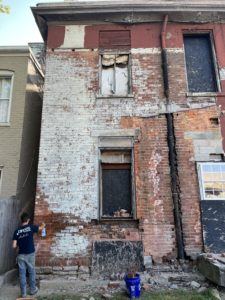 Mortar is hand made and mixed, matching ingredients to that of the time period.
The school has seven years to complete the restoration of this building through hands-on classes.
About Bob
Bob Yapp, National Preservation expert designed the school's curriculum

Bob Yapp has been involved in the restoration and rehabilitation of over 160 historic properties. He also hosted the national, weekly PBS program, "About Your House with Bob Yapp". The 52 show series was co-sponsored by National Trust for Historic Preservation. Additionally, he has authored two preservation books and helped establish and taught at numerous preservation trades programs around the country.