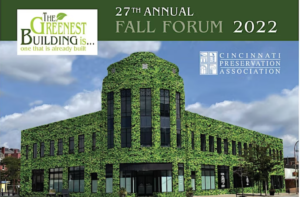 Keynote Speaker – Carl Elefante

Friday, November 11th at 12 p.m.

The Netherland Plaza Hotel, Hall of Mirrors and broadcast virtually
Carl Elefante is Principal Emeritus with Quinn Evans where he served as design principal on architecture, historic preservation, and community revitalization projects. Known for coining the phrase: "The greenest building is…one that is already built", Carl writes and lectures internationally on historic preservation, sustainable design, climate change, and urban topics. Carl is a Senior Fellow with Architecture 2030, on the board of the Climate Heritage Network (CHN), and Adjunct Professor at The Catholic University of America and the University of Maryland. In 2018, Carl served as President of the American Institute of Architects (AIA) and was elected to the College of Fellows of AIA and the Association for Preservation Technology International (APT).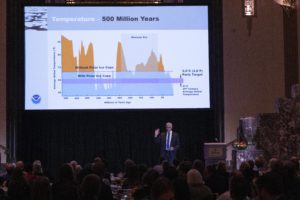 Thank You to our 2022 Sponsors!
PINNACLE SPONSORS
Lisa Sauer and Joh Moeller
Margaret & Michael Valentine
Maxwell C. Weaver Foundation
Urban Sites/ Ed & Joann Hubert Family Foundation 
Huseman Group
FotoFocus
CAPITAL SPONSORS
Denis Back Associates/Grandin Properties
Eagle Realty Group
Lair Kennedy
Marty Rahe
COLUMN SPONSORS
Cincinnati Development Fund
New Republic Architects
Frost Brown Todd Attorney
MSA Design
Buck Niehoff
Tom & Mary Croft
Ellen and Clark Sole
Rob Crapsey
SUPPORTING SPONSORS
Greener Stock
GBBN Architects
Jeckering & Schneider Architects
kpff Consulting Engineers
Model Group
RWA Architects
Sanregret Team
Suder LLC
Rebecca Weber
Towne Properties 
U.S. Bank
1919 Investment Counsel