by Venus Kent
In September 2017 I purchased a 1924 Cape Cod style home from the Community Board of Camp Washington (local community development corporation). I searched for almost a year with my agent before this opportunity presented itself. This house was an eyesore on the street for a very long time. I learned that the last owner actually used the backyard as a junkyard, which explains why I dig up so many random car parts whenever I do yard work. The vision for its restoration came to me during my initial tour of the property. Almost everything I envisioned that day has materialized. It took three years, but my restoration journey is 100% complete.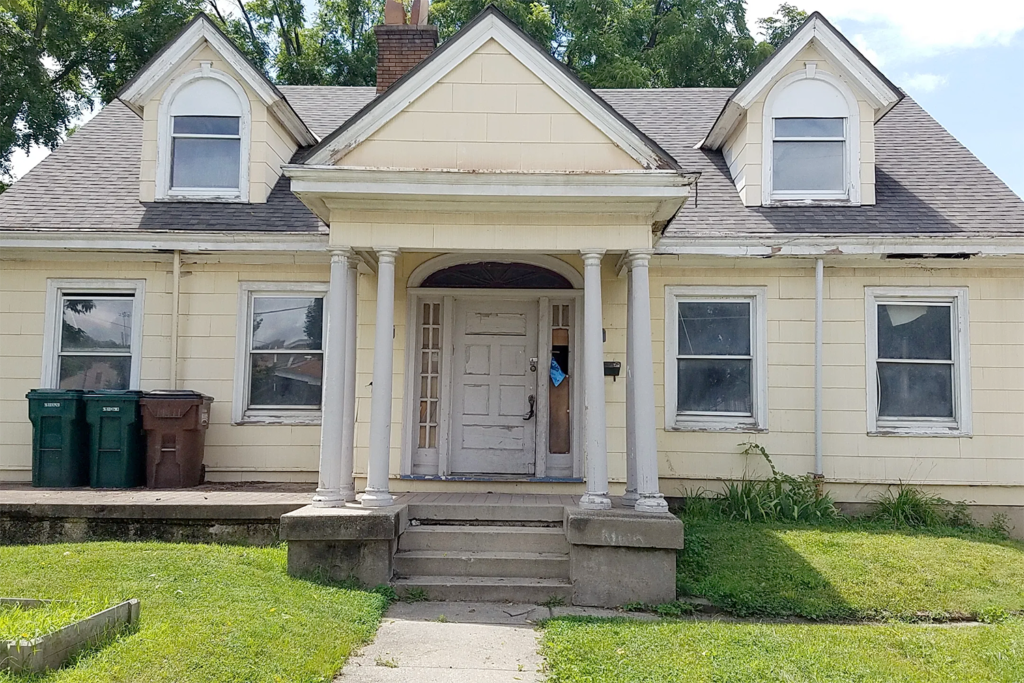 I fancy myself an "advanced DIYer." DIYing is in my DNA. I knew that I wanted my first house to be a fixer upper so that I could put my mark on it. I was empowered and emboldened by HGTV to think I could handle a renovation project. Yes, this house was a bit more of a project than I set out to find.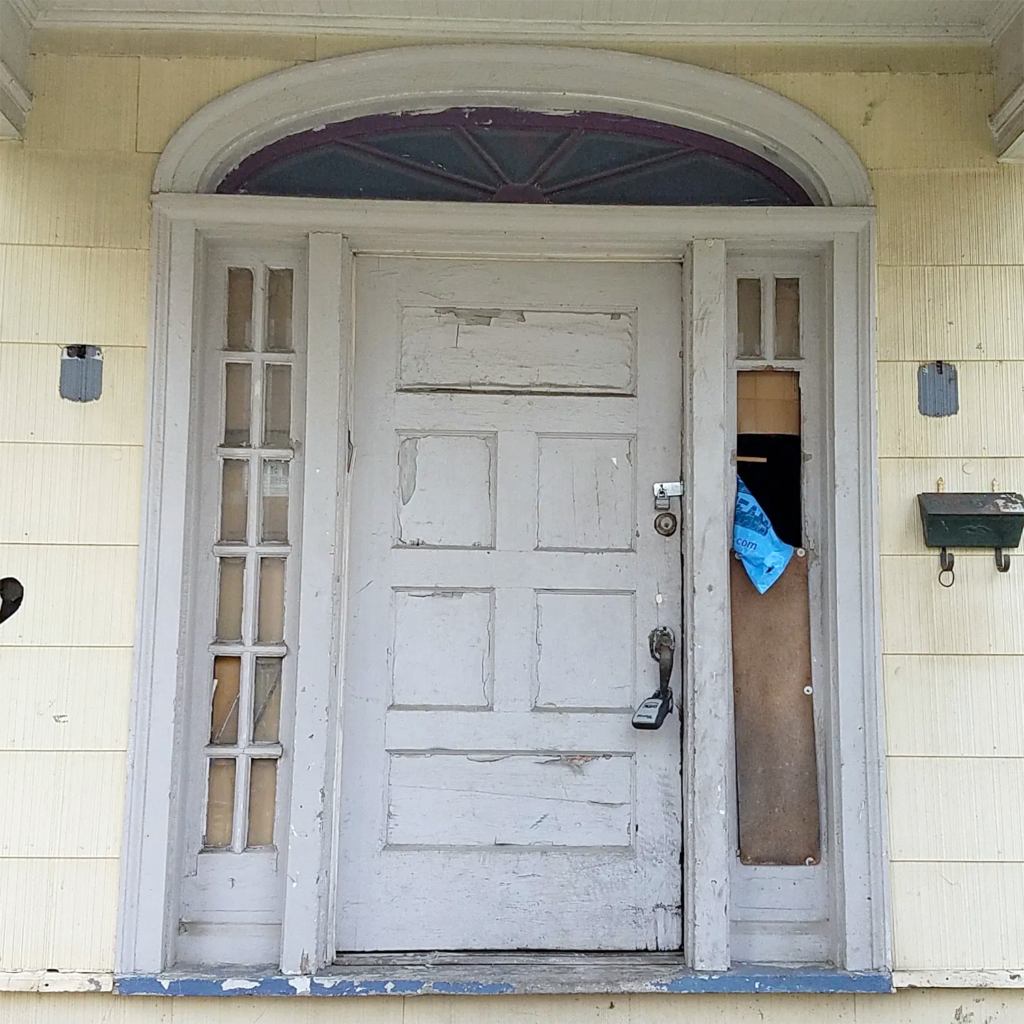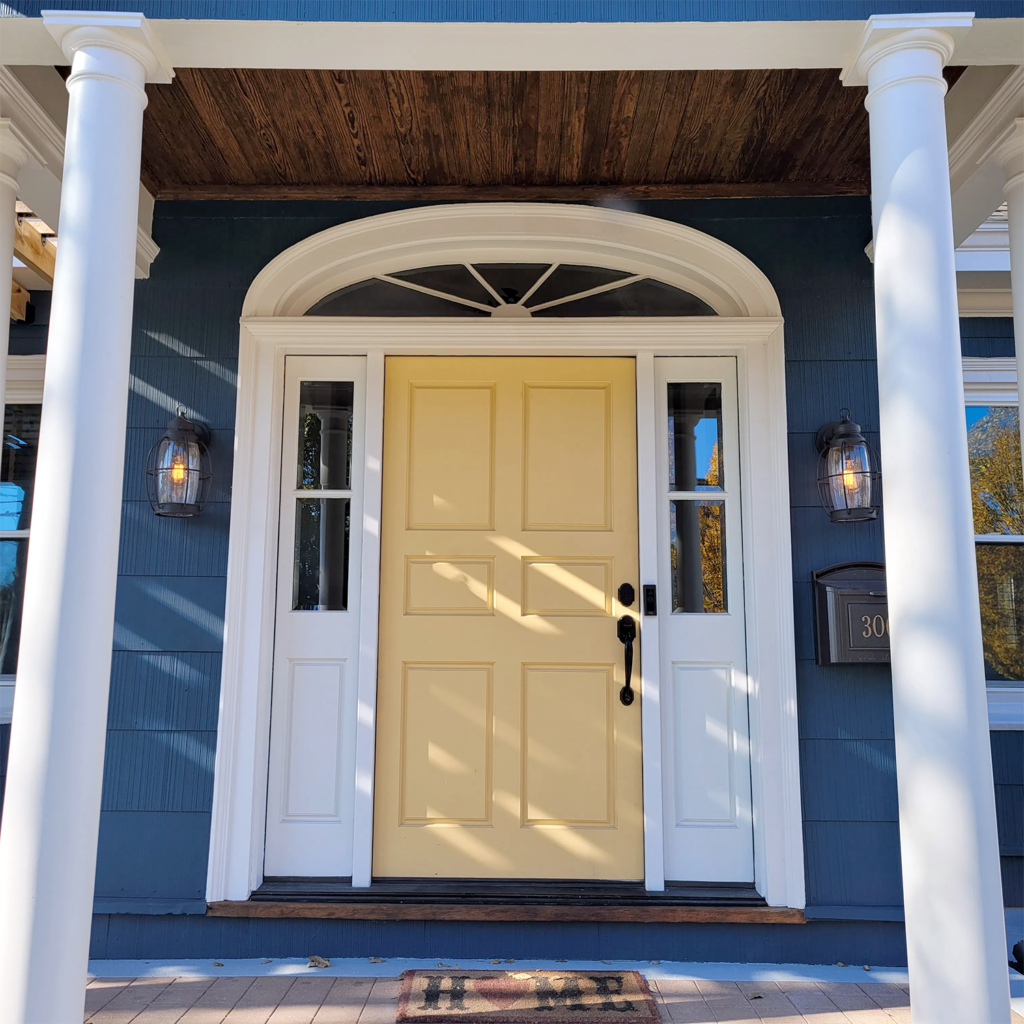 Any regrets? Many, but would I do it again? ABSOLUTELY! I shed a lot of tears and weight; not everything went according to plan, but it was a miraculous journey that I'm so grateful I had the opportunity to take. My life had purpose for the last three years. I learned and grew in so many areas. I've discovered that, at age 53, I truly enjoy working with my hands. I have a connection with the craftsmanship that goes into old homes. I want to honor it, and I enjoy bringing it back to life. Call me weird, but my house spoke to me throughout this journey; she (her name is Janet, after my beloved mother) gave me a supreme sense of appreciation for saving her. I've gotten nothing but positive feedback from my neighbors, which is also humbling and appreciated.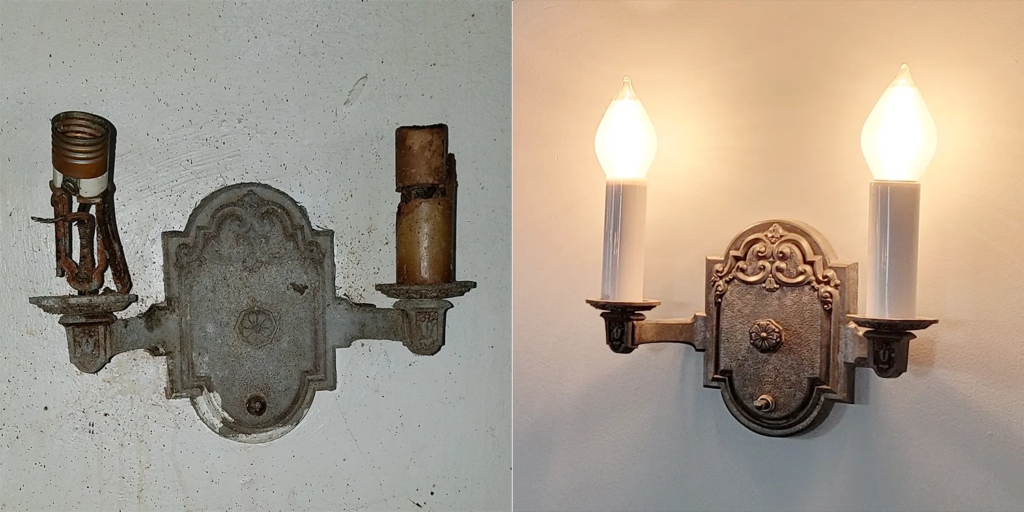 The house had been stripped of all copper and metal. The looters took what they thought would make money at the scrapyard, but they left things of real value. All of the original molding, unpainted, was still in the house, and most of it was in really great shape, just dirty. That is why I personally removed, labeled, and bound together rooms before my demo crew started. All of the doors, even the ones too damaged to use, still had their glass doorknobs. Many rooms still had original light fixtures, albeit covered in paint or nicotine. I was able to salvage, clean, rewire, and reuse every original light that was left.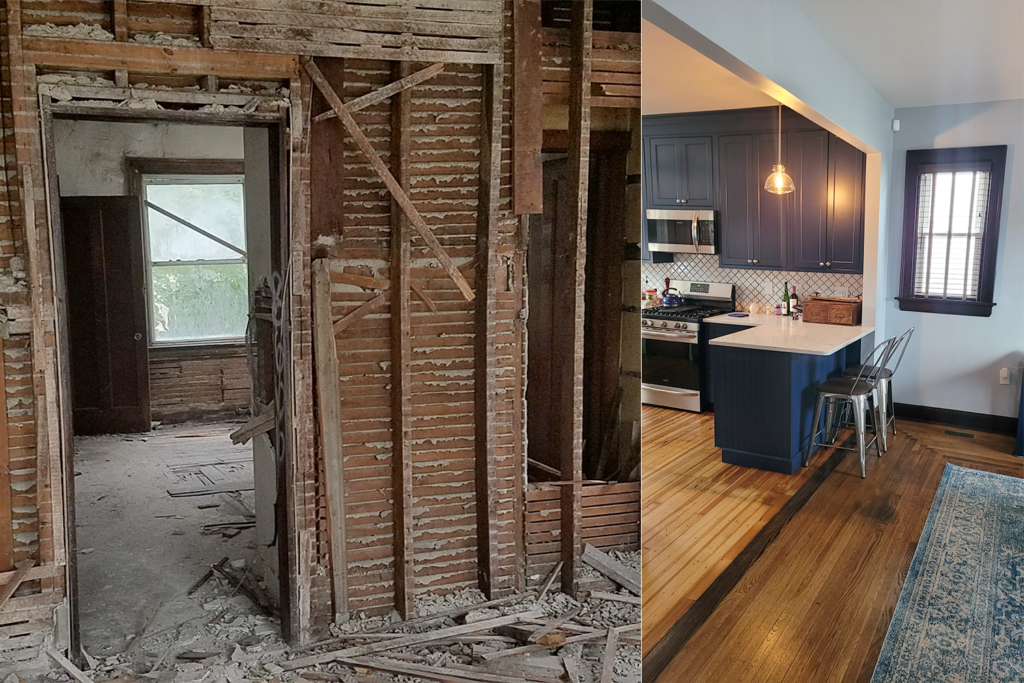 One of the biggest transformations in the house was the removal of the wall that separated the dining room from the kitchen and hall.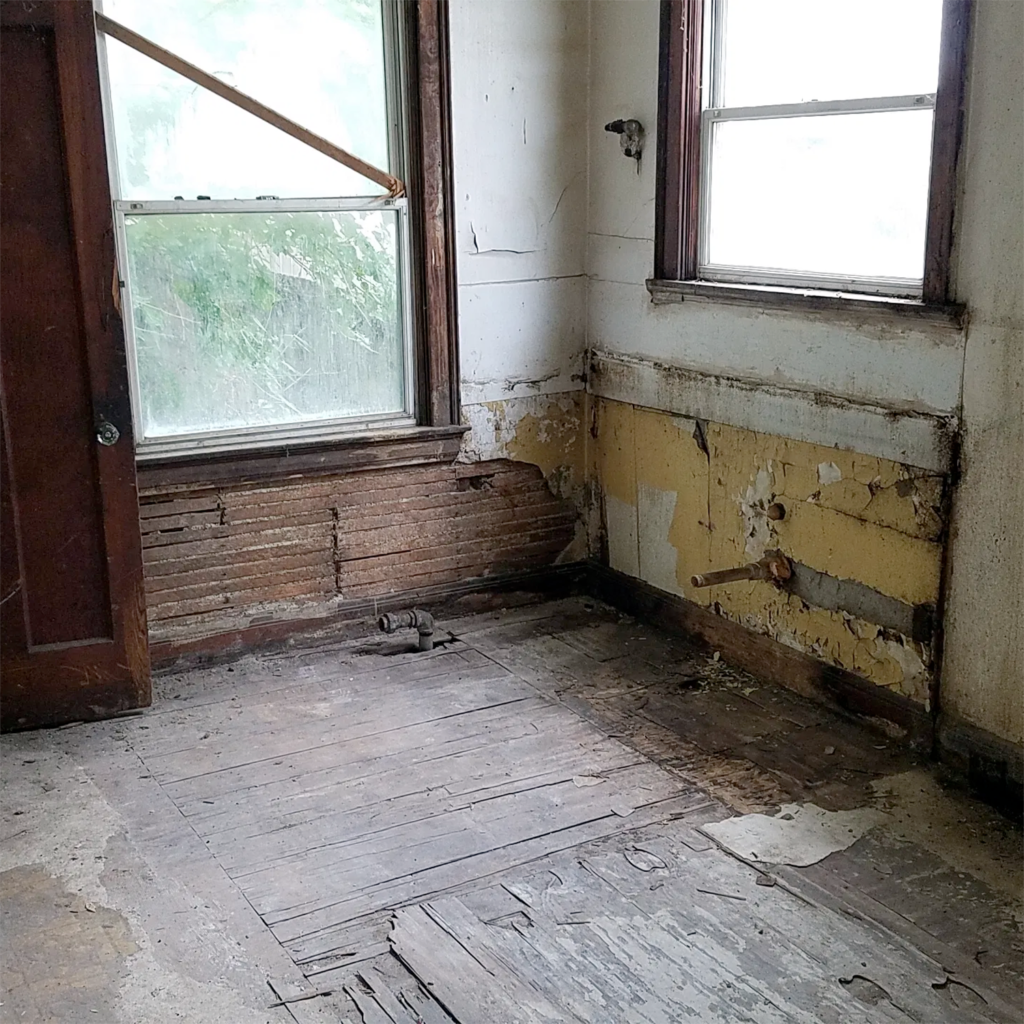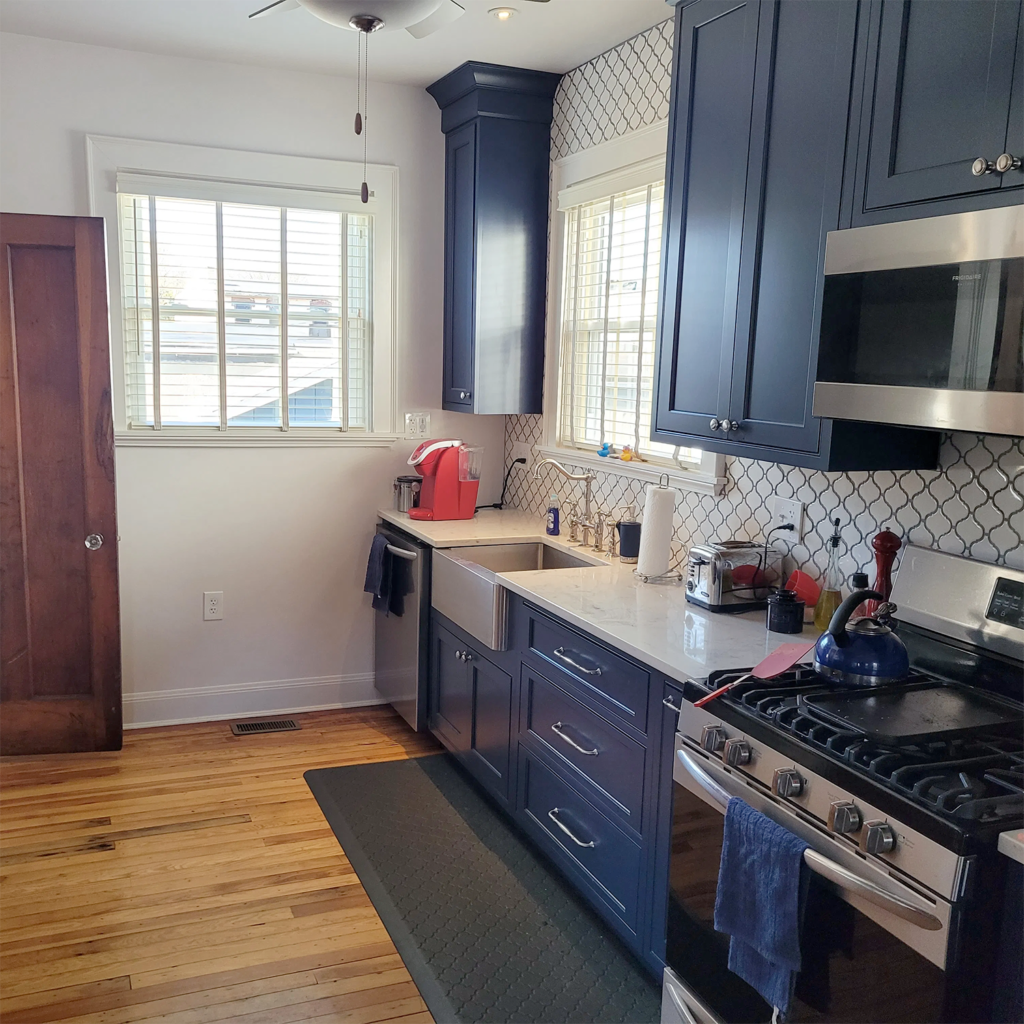 Without question, saving the original built-in was my greatest accomplishment in the kitchen. I was also able to select the profile of the doors from an almost 100-year old cupboard for my brand new cabinets. I impressed myself by noticing and making that detail happen.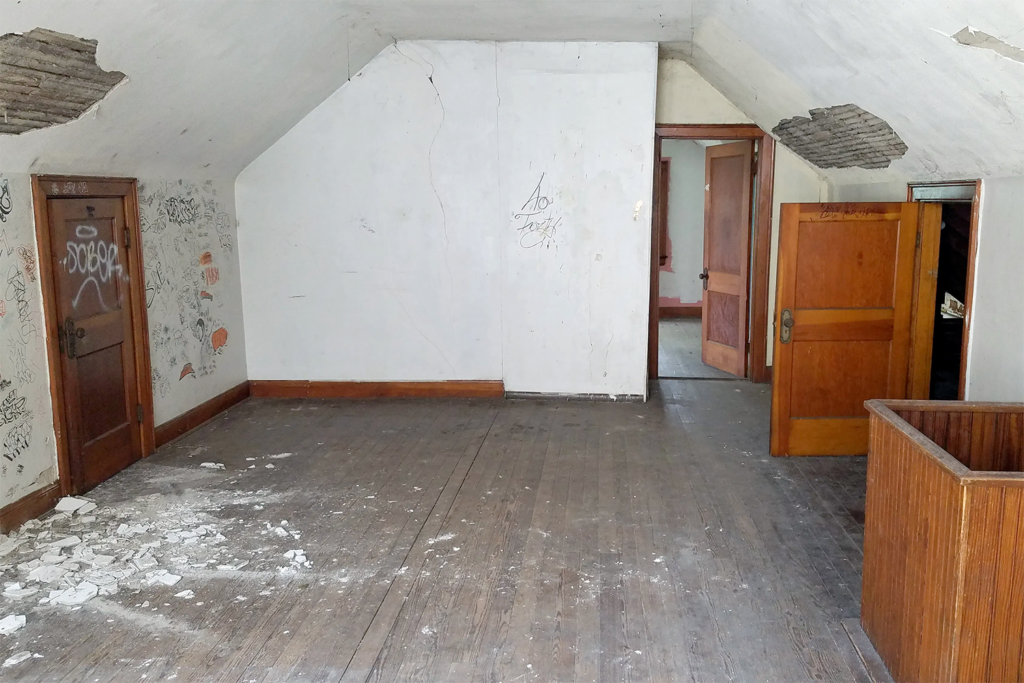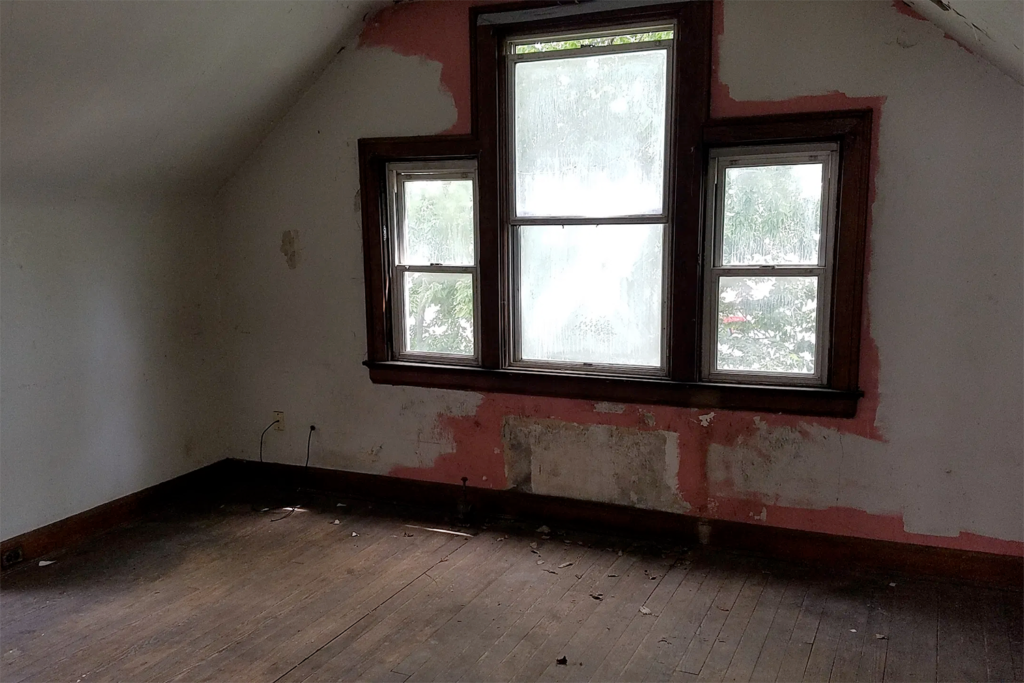 I purchased a two-bedroom, one-bathroom house; it's more than enough for my single lifestyle. However, the first time I walked up the stairs to the attic and saw the full-height ceiling, I said, "This would make a killer master suite," and that is exactly what I created. The enlarged bathroom is the size of my former bedroom! My favorite project in this room is the bedroom furniture set (headboard and nightstands) I made from reclaimed beadboard I found in the basement.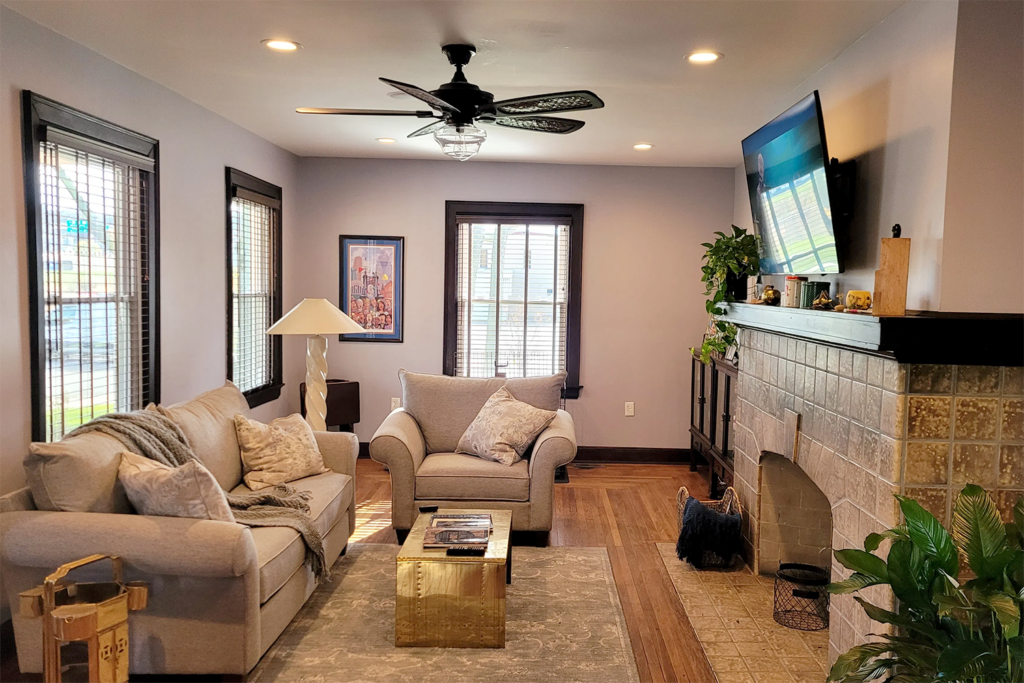 My father, who lives in Florida, visited me for multiple weeks at a time during the first and hardest year of the restoration, to help me accomplish much of what you've seen in these photos. Many times, he has said to me that I waited until he was old (he was 77 when I started) to finally show interest in something that has always interested him. We fought and argued throughout, but I learned a lot, and we got the job done. I did not have the funds to pay a contractor for what we accomplished. Our sweat equity is in the multiple of thousands in dollars saved, and quality was never sacrificed.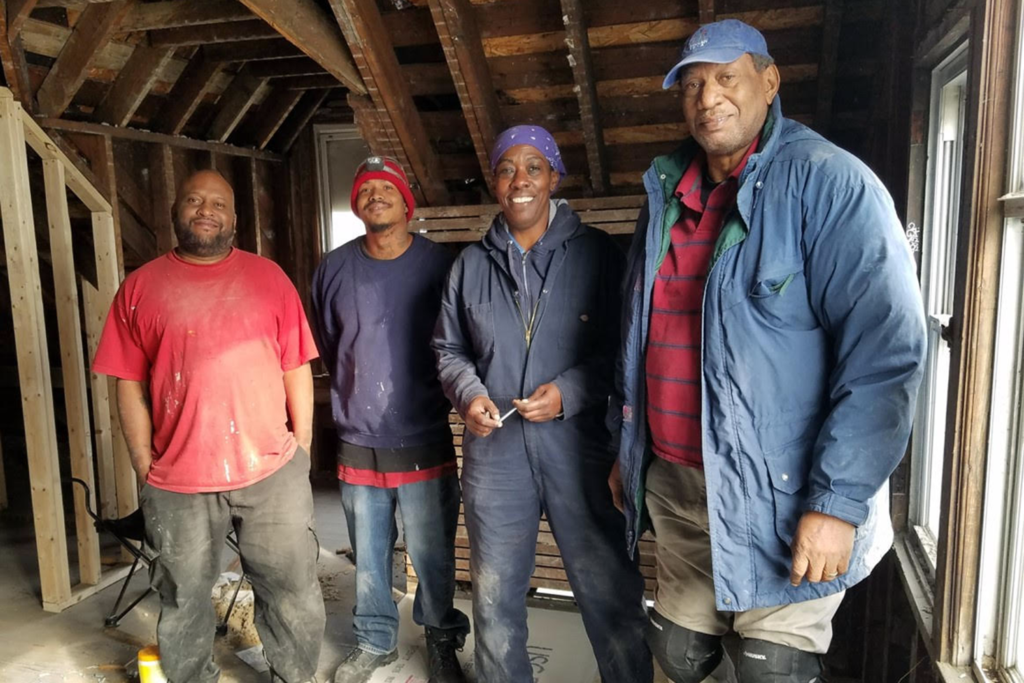 COVID-19 has had a devastating impact on the hospitality industry, where I've spent the last 20 years of my career. They say that you can't teach an old dog new tricks. I hope that's not the case. I've found something I can be passionate about, and my soul is yearning for another old house to renovate.
I hope that my blog can inspire anyone hesitant to take a similar journey, or help someone already taking one. I will continue to post about projects I undertake as Sista Girl with Skills, the business that was birthed as a result of this home restoration. The blog was created to chart the journey of restoring a house, but will now chart the journey of a fifty-something year old who has discovered a love of working with her hands.
Venus Kent is a CPA Board member and resident of the Camp Washington neighborhood in Cincinnati. Her blog includes more than 200 renovation-related posts that received over 65,000 views from people in 68 different countries over the course of this 3-year project. She's available for hire!