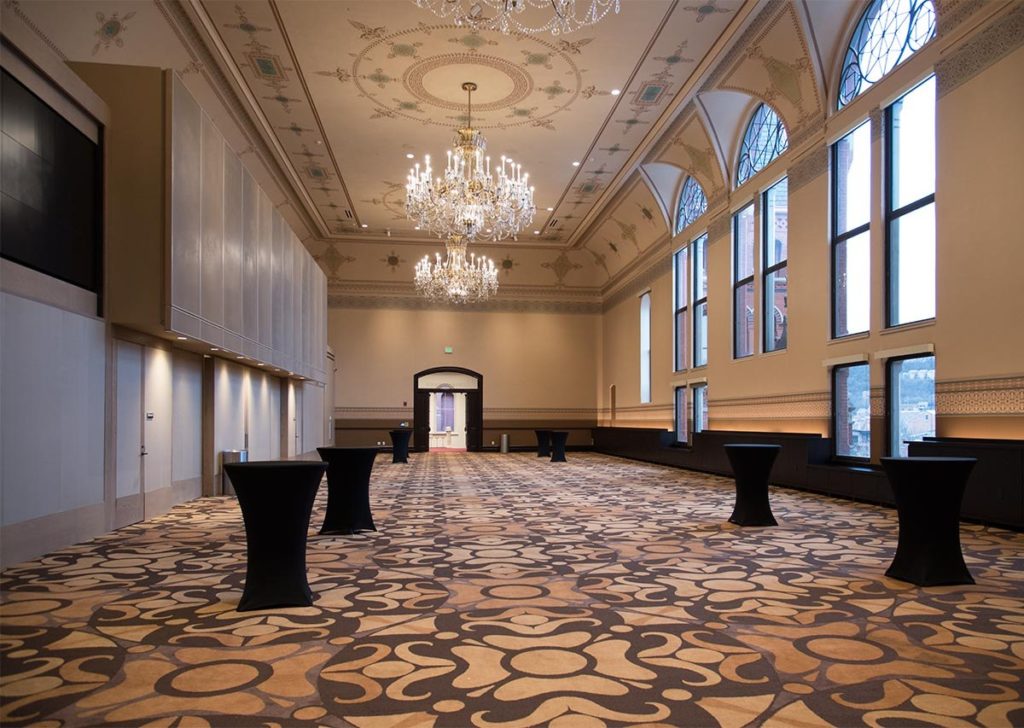 Join us on Sunday, December 2 from 2—4 p.m. for CPA's 54th Annual Meeting in Music Hall's Corbett Tower, 1241 Elm Street, Over-the-Rhine.  As always, the meeting will include the presentation of CPA's annual Preservation Awards followed by a reception. There is no charge for the Annual Meeting, but reservations are a must.  Please call 513-721-4506 ext. 11 to reserve.
Cincinnati's beloved Music Hall reopened in October 2017 following a two-year renovation and restoration.  The $135-million project included restoration of exterior masonry, reopening of bricked-in window openings, and a revamped Springer Auditorium.
Originally named Dexter Hall after a patron, Corbett Tower provided space for music recitals and later was used for radio and television studios.  During the restoration, the soaring 21-foot-high ceiling was uncovered and exquisite  original stenciling recreated.  Reopened windows overlook Washington Park. CPA Executive Director Paul Muller serves on the board of the Society for the Preservation of Music Hall, which oversaw the ambitious renovation project.  We look forward to seeing you at Music Hall on December 2.